Looking for Beautiful and safe packages for your beverages or juices? Shanghai copak is a good choice. Located in Shanghai,China, Shanghai COPAK is one of the biggest manufacturers for PET bottles. COAPK is professional for food packages only. With many years history,we are now producing PET plastic bottles, PET plastic cups and paper bowls for customers all over the world.
COPAK'S PET bottles are made of the material PET(Polyethylene terephthalate). PET plastic cups are eco-friendly, crystal clear,odorless,beautiful and of food grade. They are ideal packages for beverages such as milks, ice coffee, smoothies, bubble/Boba tea, beers,milkshakes, frozen cocktails, water, sodas , juices and so on.
COPAK'S PET cup varies from 6oz to 32oz. There are many options in shapes and sizes. PET Soda cans, Square shape PET bottles, cylinder shape PET bottles, round shape PET bottles with big mouth or small mouth are the most popular pattern.Transparent bottles or colored bottles are both acceptable. They are all equipped with plastic or aluminium caps. Logo printing are supported.
All of our PET plastic bottles and cups and paper bowls are food grade. Food grade PET material, food grade production environment, food grade packages and professional services. The quality of COPAK's PET bottles can be promised not only because of the above elements, But also We have passes SGS,ISO,BRC,FDA and other certificates. And we have our own quality control team, All the PET beverage bottles are 100% inspected before shipment.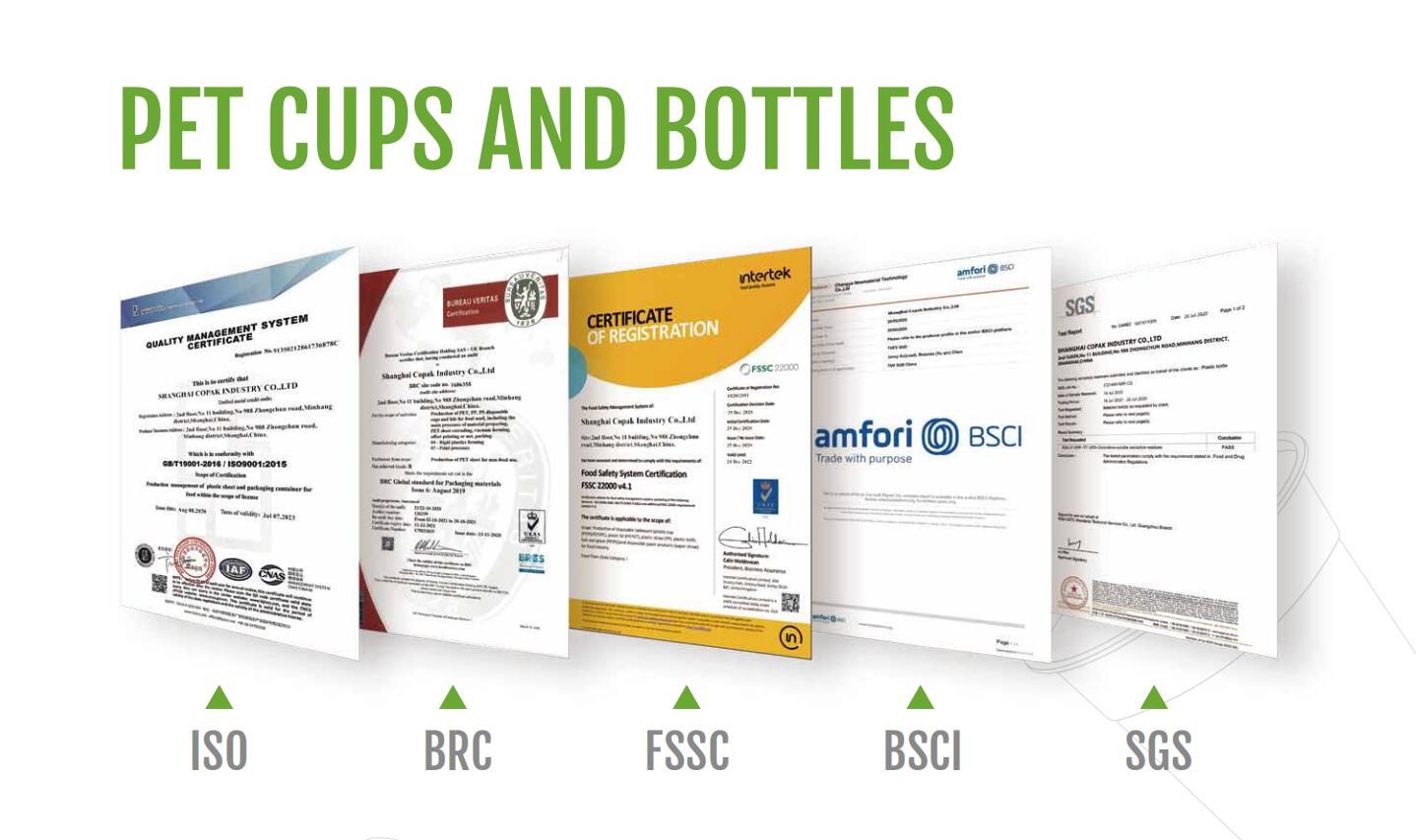 How to chose the shapes and volumes of PET bottle for beverages? Just bowse the follow products list and Our PET bottle for beverages shapes as following, click here to browse our catalogues catalogues: https://www.copakplastics.com/pet-bottles/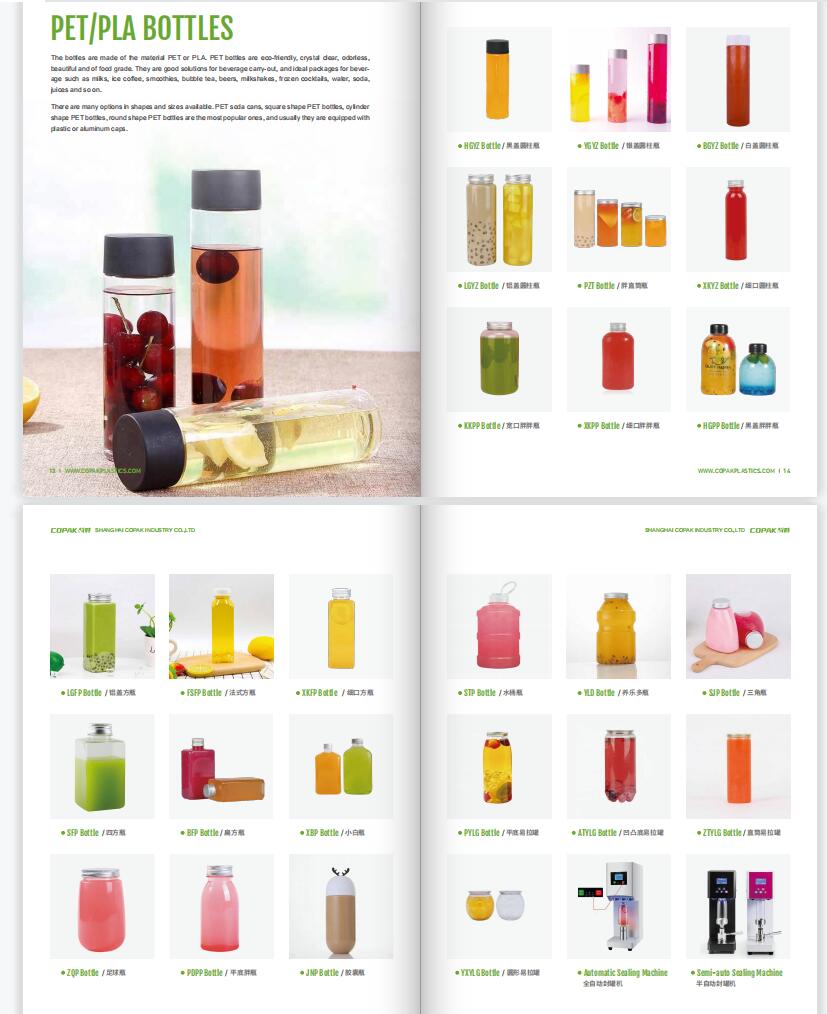 Just tell us your required models and volumes, we will send most favorable price to you. We also have brother company who producing sealing machine for PET cans. We can send competitive price and promise quality for you.  Many of our customers purchase PET plastic bottle together with machine within same sea container. We have automatice sealing machine for PET bottles,semi-automatic machine for PET bottles. You can chose according to your needs. 
Just feel free to contact us at   sales@copakplastics.com; Our sales team are always online to serve you. Whatsapp:+86 18621606165     wechat:+86 19512363358
---
Post time: Jul-21-2021